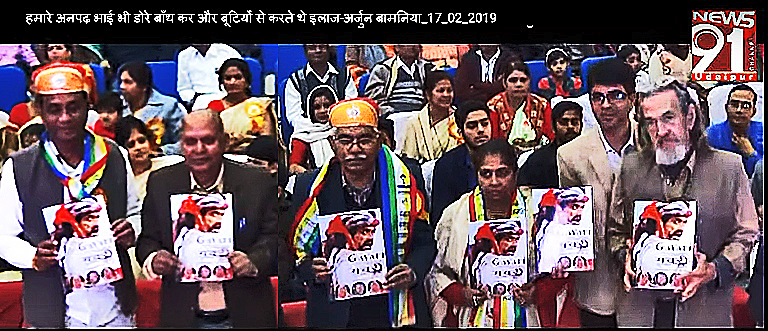 The Rediscovering Gavari Project's (RGP) team's new bilingual Gavari introduction was launched by Rajasthan Minister of Tribal Affairs Arjun Singh Bamniya, local MLAs and other dignitaries at Mohanlal Sukhadia University on February 17, 2019. The launch took place during the Mewar-Vagad-Malva Janjatiya Vikas Sansthan's tribal award event, which is annually staged to celebrate outstanding achievements by and for the region's indigenous population and was attended by more than 2000 adivasi citizens.
The RGP team published the initial English edition of "Gavari – Mewar???s electrifying tribal dance-drama: An Illustrated Introduction" in 2014. It was the first foreign language introduction to this spectacular tradition and sparked local demand for a vernacular version for interested Hindi speakers.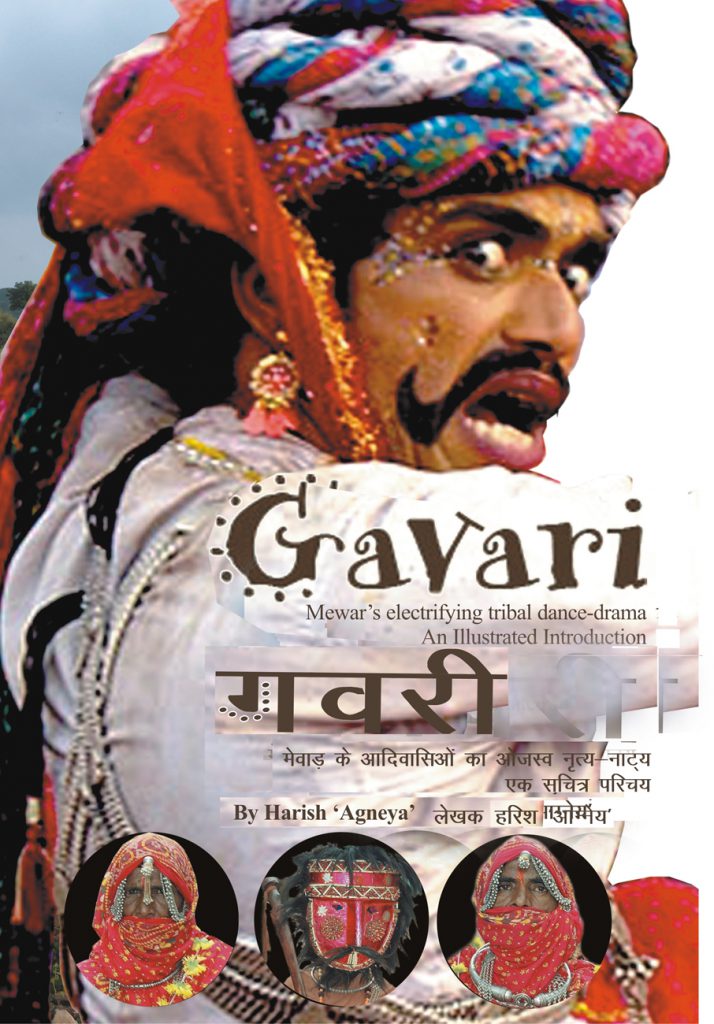 The bilingual edition will soon also be available on Amazon and at local ethnic book dealers. Impatient readers may order directly from the author here.